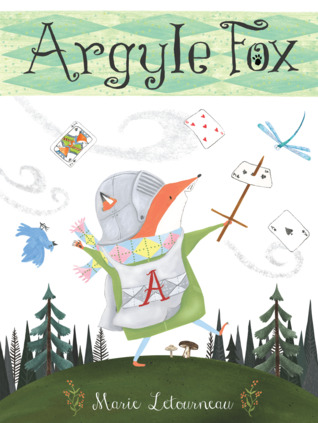 Argyle Fox wants to play outside on a spring day, but the wind keeps interfering with his plans. He tries to use his imagination several times as he plays throughout the day just to have his toys blown away by gusts of wind. Finally, Argyle Fox gives up. He tells his mom he'll never play in the wind again, but Mother Fox tells him to keep thinking and he will come up with something that would be perfect for the windy day. Argyle Fox takes his mother's advice and begins to think and use his imagination to come up with fun for a windy day.
I absolutely loved this book! First, the artwork is fabulous! It's perfectly whimsical and fun! The story is very well written and is wonderful about showing young children all about using imagination. Also, towards the end the book presents not only imagination but determination. Between the art and the lessons behind the story, it has made me decide I will purchase this book in physical form for my children when it comes out on March 14, 2017.
I rated this 5/5 stars and highly recommend it.
I received this free from Netgalley for an honest review.