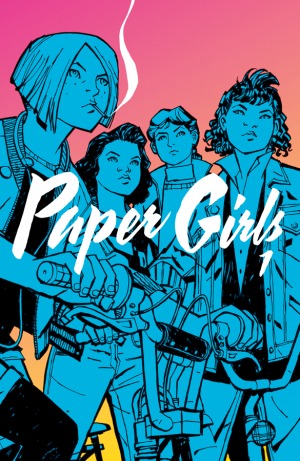 I received this free from NetGalley for an honest review.
In 1988, four 12 year old papergirls get caught in a very old generational conflict leading them to fight for their lives. This story includes flying dinosaurs, weird teenagers, spaceships, and futuristic laser guns.
I really enjoyed this story line. I think that Mr. Vaughan did an excellent job creating a plot that stands alone without needing artwork. The artwork is just an incredible bonus to the story. I loved watching the girls fight for themselves against unknowns. They had to decide who is good and who is bad. We are left with a great cliff-hanger, and I can't wait to read the next volume.
I rated this 4/5 stars and recommend it.